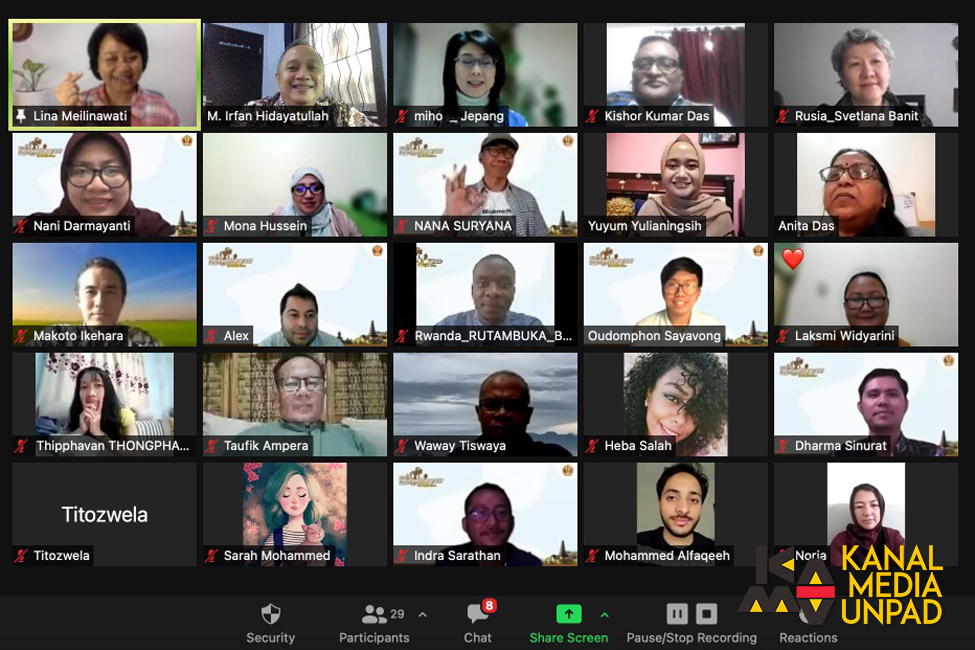 Faculty of Cultural Sciences' 1st Indonesian Camp: From Indonesia to the World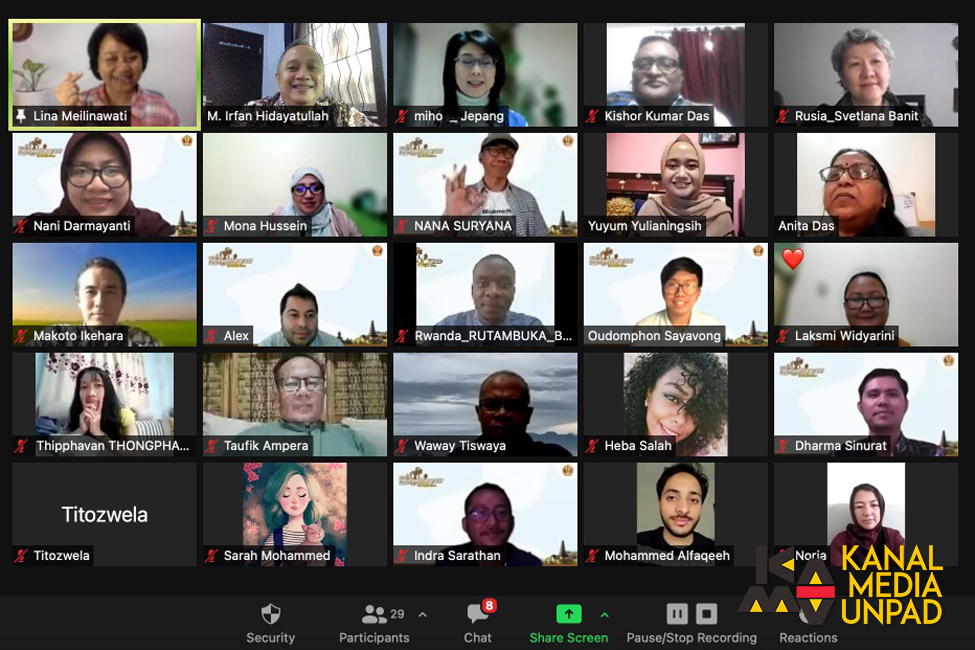 [Kanal Media Unpad] The Language Center of Universitas Padjadjaran recently held a 7-day online educational program, the 2021 Indonesian Camp, as part of the university's endeavor towards becoming a World Class University. This program was joined by 120 participants from 22 countries, such as Japan, Singapore, Rwanda, India, and Russia, among other countries.
According to the committee chair of the program, Dr. M. Irfan Hidayatullah, who is also the coordinator of the Indonesian Language Course for Non-native Speakers division of the Language Center of Universitas Padjadjaran, Indonesian Camp aims at promoting Indonesian language and culture to the global community. All participants who embarked on this program were introduced to Indonesian language, literature, and culture.
One of the participants from Russia, Svetlana, said that she enjoyed the friendly, inclusive, and engaging learning environment that the program had to offer. Having learned Indonesian for 30 years, she thought she already knew a lot about Indonesia. She was surprised and impressed by the many facets of Indonesian language and culture that she learned from the program.
Another participant, Kishor Kumar Das from India, said that he had a good time during the program. He learned not only about the Indonesian language, but also about its music, cinema, and cuisine. It was also a rare opportunity for him to get acquainted with other Indonesian language learners from all over the world.
According to the dean of the Faculty of the Cultural Sciences, Prof. Aquarini Priyatna, M.A., M.Hum., Ph.D., Indonesian Camp is going to be on the faculty's annual agenda and open to students and researchers of Indonesian language, literature, and culture from various backgrounds from all over the world. In the same vein, the vice-dean for student and academic affairs, Dr. Lina Meilinawati, M.Hum, was impressed by the enthusiasm and commitment of the participants. She hopes more participants will join the program next year, either online or offline.